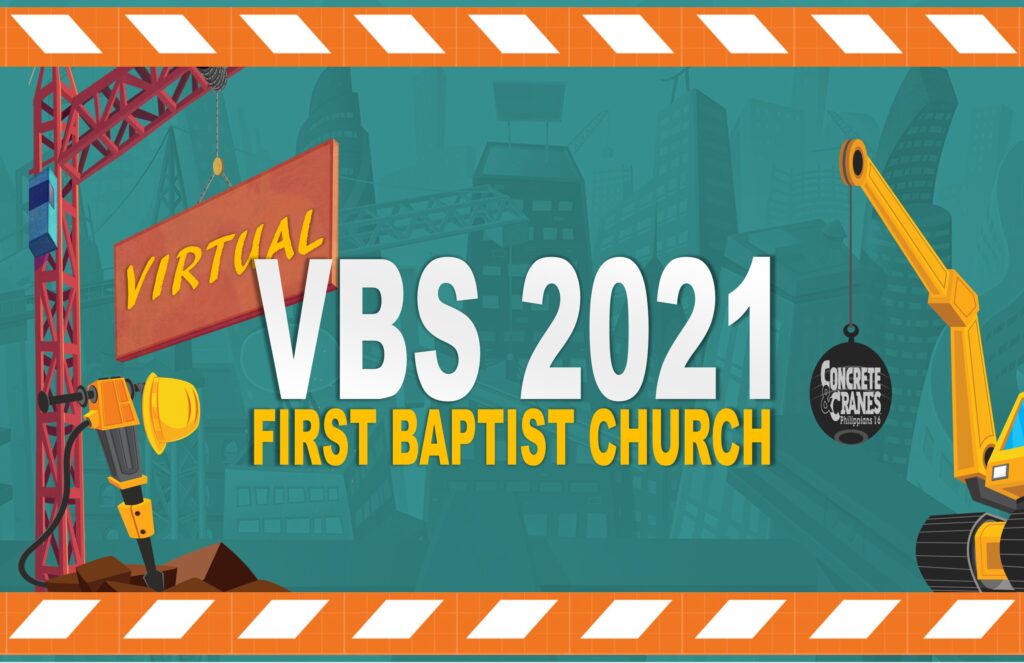 WELCOME TO
FAMILY VIRTUAL
VACATION BIBLE SCHOOL!
—for Kindergarten through Grades 6—
During Virtual VBS with FBC Pine Bluff, the entire family will learn how to
build their lives on the sure foundation of Jesus' love.
It's all about Christ and His gospel!
*******
HOW IT WORKS
Vacation Bible School is divided into four modules
with
flexibility
built in to suit your family's needs.
Come back each day for new content and return all summer long!
STEP 1: Worship Rally
learn the VBS motto;

enjoy a daily animated skit

learn the VBS Theme Bible verse;

learn the VBS Theme song

The Worship Rally is for ALL AGES!​
Put on your hard hat and cinch up your tool belt and let's get started!

STEP 1 >> Click on the day links below to begin.
Then, follow these steps along the way…
STEP 2: BIBLE STORIES
STEP 3: ROTATIONS
STEP 4: WHAT NEXT?
________________________________________
Share Your Family Virtual VBS Experience
Submit your photos of your family's virtual VBS experience to share on our church's Facebook page and website.