Parent Resources
The Bible exhorts parents to spiritually disciple their children, emphasizing the home as vital in capturing the hearts and minds of the next generation and training each generation in the Lord's commands.
This page is designed to provide families with resources that will give practical ideas and tools to help parents become the primary disciple-makers in their homes.
If there is a specific subject or need that is not on this page, contact Bro. Bryan at bbolton@cablelynx.com. We want to partner with parents and provide ways to help benefit the family.
Family Devotionals and Prayer
Use this devotional resource to READ – SAY – and DO each day of Holy Week 2022. Click or tap on the links below for age-appropriate materials.

This discussion guide include 52 pre-written conversation starters to help parents turn dinner into a fun experience. The goal is to help parents and teenagers nurture their relationship at dinner time, and to come up with creative ways to talk about their faith.

Books
Author: Brian Dembowczyk
A parent guide and on-the-go flash cards are also available
Author: Voddie Baucham, Jr.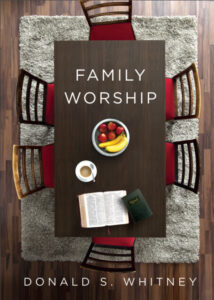 Author: Donald S. Whitney
Author: Robby Gallaty
Author: Sally Lloyd-Jones
Author: Rob Rienow
Websites